mmm is this the same picture? The position and the hair and fringe looks a little different, perhaps it was taken from the other still?

_________________




Rosie

Admin





Number of posts

: 4358


Registration date :

2008-04-27



No, that's the same pic from the press, with the one below added.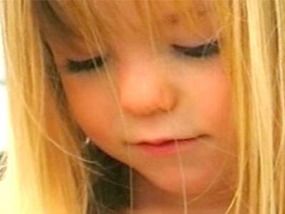 Oh thanks Vee that explains it, I thought that the angle was different and I did think of this particular picture.

_________________




Rosie

Admin





Number of posts

: 4358


Registration date :

2008-04-27



It seems this sighting was ruled out. But that just narrows things down. To be honest I have always felt she has never left mainland Europe, and still feel strongly she will eventually be found in France.
The point here is not if this sighting was Madeleine, but that it could have been and the Pj did nothing about it, they did not question the security guard who was convinced this was Madeleine, she had no axe to grind. People were being asked for information, they gave it and then nothing and this is how Amaral, Rebelo and Paiva have persistently frustrated the search for this child.
There are questions that must be asked and answered,one is "why are the Portuguese police so keen NOT to find little Madeleine McCann?"

This is not going to go away, this is going to rumble on until something is done about this, the very least the Portuguese government could now insist on is holding a full review of this investigation.
Amaral and Paiva need to be formally questioned.
There needs to be a team of experienced cold case detectives from Scotland Yard to go to Portugal and work with their Portuguese counterparts and Scotland Yards holmes technology should be at their disposal to help sort the colossal amount of information which lays in files marked "Not Relevant To The Investigation".

There is also a story in the newspaper this morning that has shocked me to the core. If this story is true then Portugal needs to do something and it needs to do something now.

_________________




Rosie

Admin





Number of posts

: 4358


Registration date :

2008-04-27




---
Permissions in this forum:
You
cannot
reply to topics in this forum