http://mara-gamiel.blogspot.com/2012/04/daily-merlin-insight-30th-april-2012-9.html
Monday, 30 April 2012
D
aily Merlin Insight - Runic Insight of the 'now'
DAILY MERLIN INSIGHT
30th April 2012
9.55pm EST
Runic insight to indicate the current situations around Madeleine McCann
...
Working with the runes as an oracle ... to indicate the energies around Madeleine McCann in the 'now'... at this moment.
Wynn is the 'joy' card which depicts as young girl with indications of play in the background but also of potential ceremony (There is a 'maypole' in the background). To Wynn's left is Elksedge which is the Rune Eolh. A rune of protection ... and of ancestry ...
the young girl is watched and protected by the elk in the image 'as the wheat is grown' ...

The 'fellowship' rune ... Mannaz is surrounded by the rune of weapon/hostility and also injustice (Tyr reversed). This has the ominous feeling here of deception and hidden truths.
Clearly it appears that it IS known that Madeleine is safe and well. Clearly the runes show she is very much alive and in a protected & secluded environment.
The wheat seen growing by some water suggests she lives in a rural or secluded environment with other children? There is something ritualistic about her existence.
The blank rune ... or the Wyrd ... denotes the 'unknowable' which suggests the way that 'Joe Public' are kept in the dark about the entire situation. Weaponry and elksedge suggest an almost military operation with this mystery.
Copyright Matthew James 30/4/12
Added by Matthew James On 4/30/2012 10:07:00 PM
~~~~~~~~~~~~~~~~~~~~~~~~~~~~~~~~~~~~~~~~~~~~~~~~~~~~~~~~~~~~~~~~~~~~
http://mara-gamiel.blogspot.com/2012/05/daily-merlin-remaining-three.html
Daily Merlin - The Remaining Three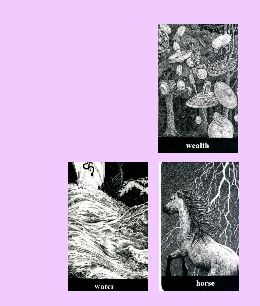 DAILY MERLIN INSIGHT
1st May 2012
8.15pm EST Runic insight to indicate the current situations around Madeleine McCann ... part 2

The 'missing three' from the previous insight .... FEOH, LAGU and EH. Feoh accounts for the tremendous financial expenditure associated with the mystery, and the 'real' unsatisfactory explanation for where all this extensive funding has gone? Hence the falling indicators of wealth 'hiding the trees' or acting as some kind of distraction on this trail. Eh - depicted by the horse - shows some kind of serious focus of energy on an established 'vehicle of power' ... almost as if the accumulated wealth from the funding has been used as the fuel for something else. But what? Lagu ... the rune of fluidity and water ... emotions and opinions stirred. But still the 'official story line' appears like the maelstrom seemingly going nowhere. Intuition dictates that all is not what it seems ... copyright Matthew James 1/5/12
Added by Matthew James On 5/01/2012 08:25:00 PM
Index: Controversial Issues, Daily Merlin, Divination, Madeleine McCann, Missing Persons, Special Interest

Pedro Silva

Grand Member





Number of posts

: 5585


Location

: Portugal


Registration date :

2008-10-20



Matthew is still seeing Madeleine as alive.

But still hidden, still some big conspiracy, still secrecy.

dianeh

Grand Member





Number of posts

: 3465


Age

: 54


Location

: Outback, Australia


Registration date :

2008-04-27



for me, this is what matters: "Matthew is still seeing Madeleine as alive". What is truly needed is to find her, bring her home safe and sound.

Pedro Silva

Grand Member





Number of posts

: 5585


Location

: Portugal


Registration date :

2008-10-20




Pedro Silva

Grand Member





Number of posts

: 5585


Location

: Portugal


Registration date :

2008-10-20




---
Permissions in this forum:
You
cannot
reply to topics in this forum